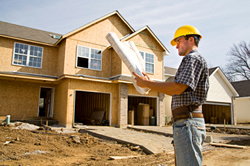 Westmont Real Estate Services has managed and developed retail shopping centers, office buildings, multi-residential, and fast-food restaurants in Northern and Southern California and Oregon.
Westmont has actively participated in the development, and sale-leaseback, of restaurants, including Sizzler, KFC, Wienerschnitzel, and Starbucks throughout the United States.
The Principal of Westmont, Chris Hopkins, is licensed in California (Lic. #00431762) and Oregon as a real estate broker and in California as a general contractor. He is a member of the California Association of REALTORS, Tri-County Apartment Association and California Apartment Association.